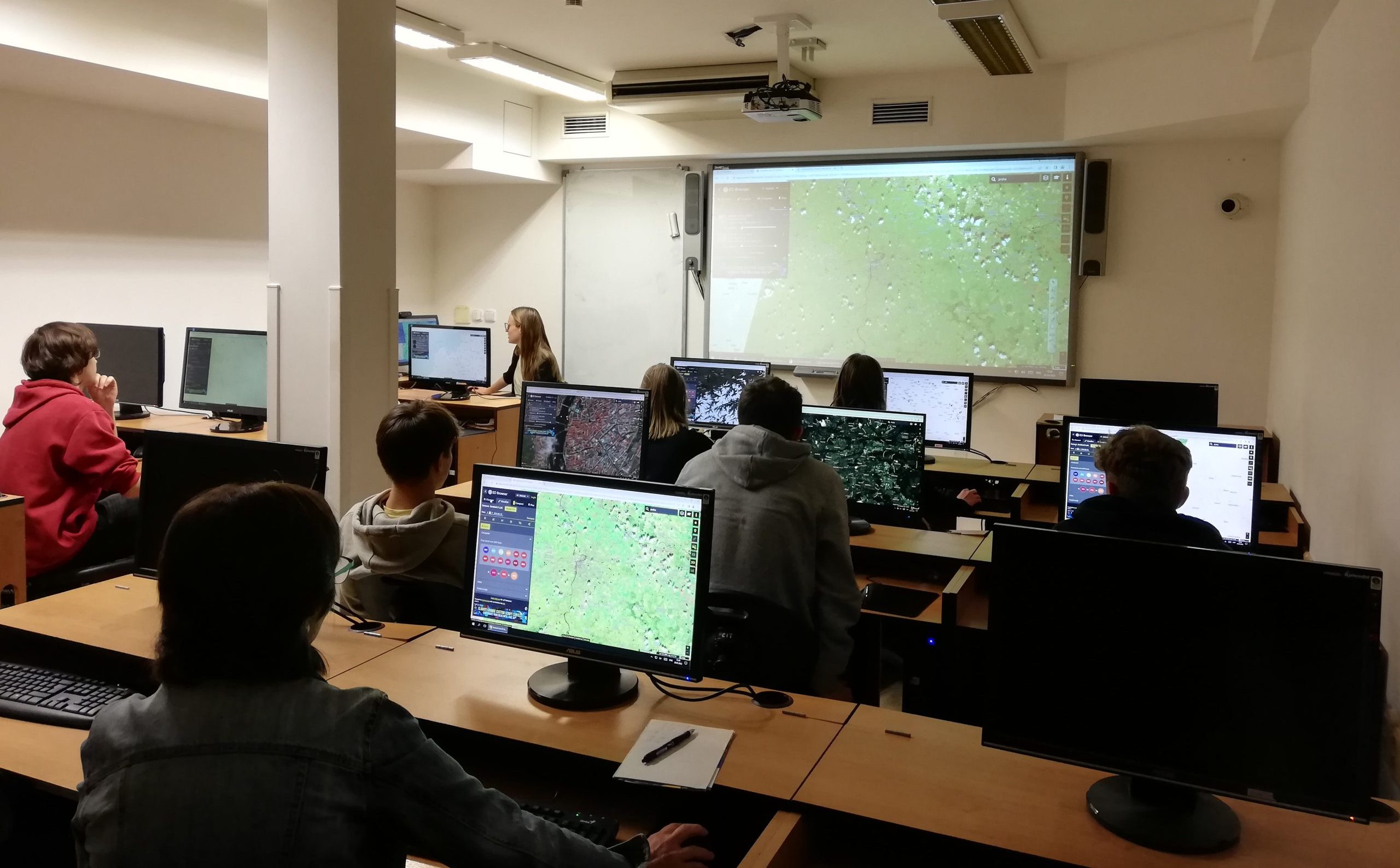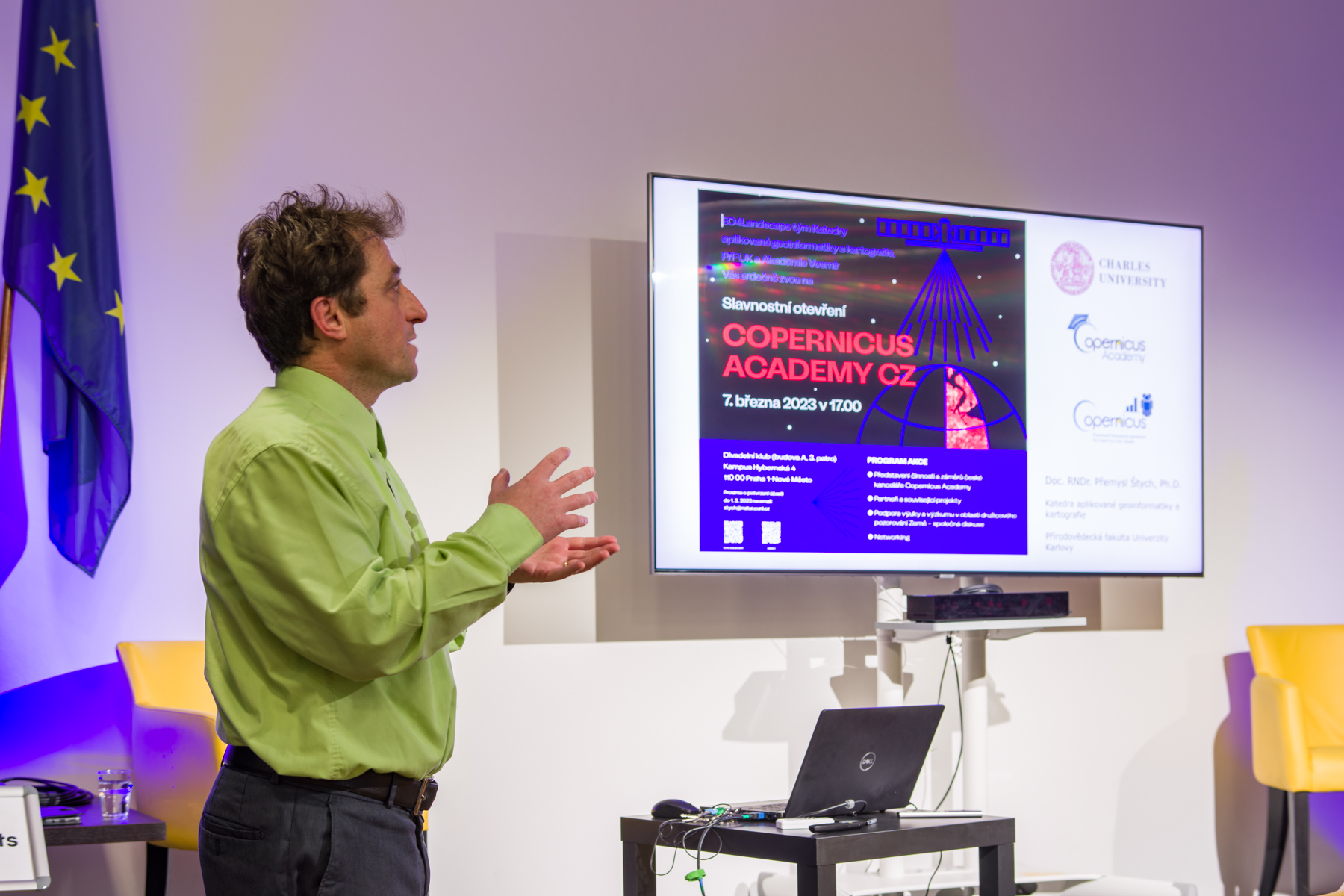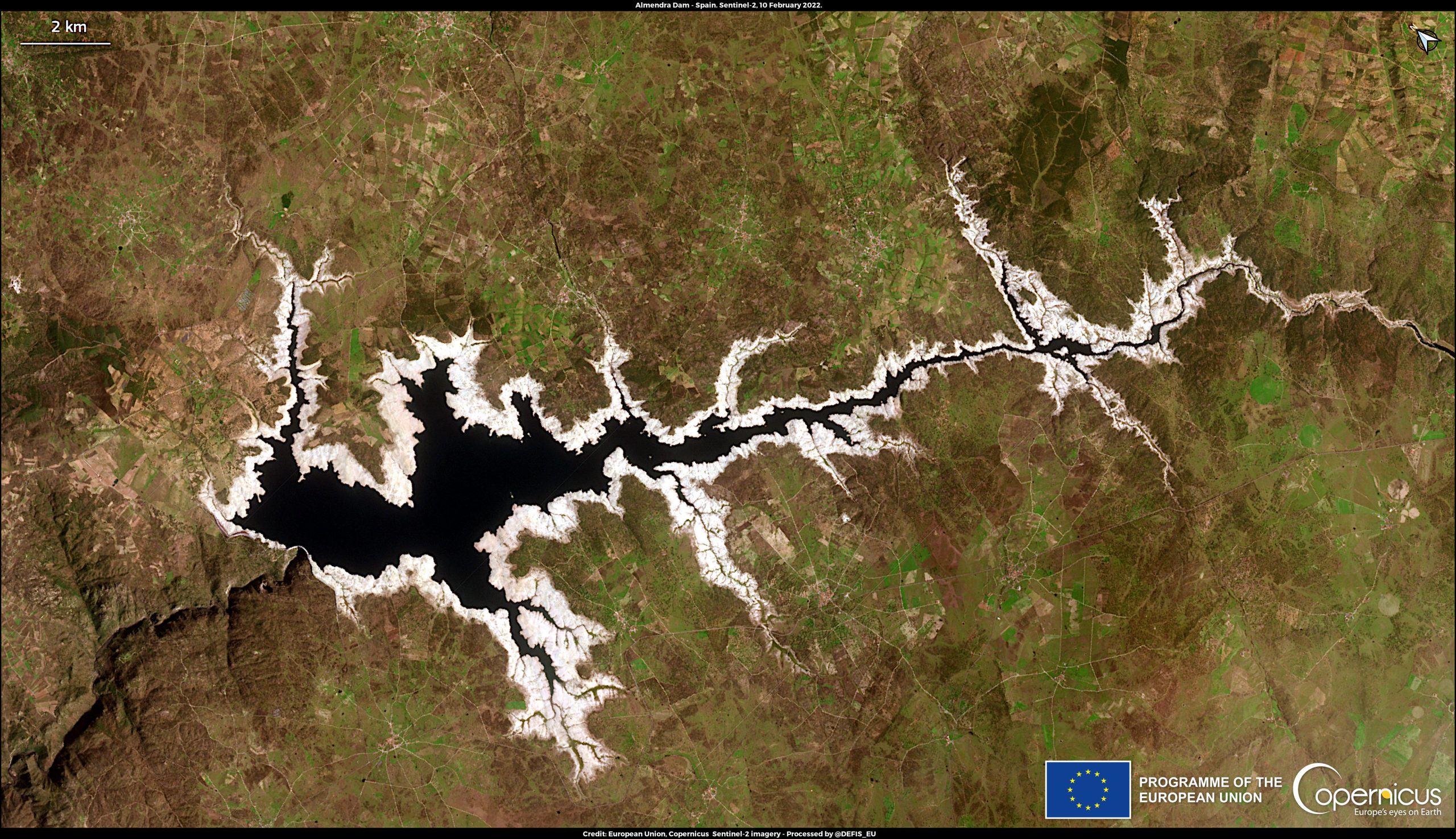 Slider 1
Powered by the EO4Landscape research group, Charles University, Prague
Slider 2
Opening ceremony of the Copernicus Academy
Welcome to the Copernicus Academy website
The main goal of this action is to establish a Copernicus Academy office – a contact point for existing and potential end-users of Copernicus data and services in the Czech Republic with synergy of the activities of the National secretariat GEO/Copernicus and Copernicus Academy/Copernicus Relays. The main role of this office is to foster collaboration between educational, public and private institutions and commercial operators or entrepreneurs. The office provides information about benefits of Copernicus data to potential end-users in different sectors and to coordinate and providing the experiences of different group of experts: from science and research sector, business and public bodies. The office internationally cooperates with other Copernicus Academies and with European Union Agency for the Space Programme in Prague (EUSPA). The best practices/success stories are implemented into education and through face to face meetings and consultations are identified the gaps where would be possible and useful to be implemented Copernicus products and services.
The office is located in the Hybernska Campus of Charles University in the centre of Prague, so it is open for communities to be provided a promotion, face to face consultations and trans-generation and trans-sectors consultations and workshops on Copernicus data and ideas.
Following events
Earth from the Sentinel Satellites
2nd May 2023 10:00 at Kampus Hybernská, Hybernská 998/4, 11000 Praha 1
Are you interested in current events on our planet, such as climate change or the war in Ukraine? Do you want to use satellite data for teaching in primary or secondary school? If so, you are cordially invited to a lecture that will introduce you to the possibilities of satellite Earth observation. Significant objects and environmental changes will be monitored at selected locations on our planet using the Sentinel satellite images from the European Copernicus Programme. Participants will also learn about modern satellite systems and freely available satellite data processing applications.
Lecturers by doc. RNDr. Přemysl Štych, Ph.D., RNDr. Josef Laštovička, Ph.D. and Mgr. Daniel Paluba from EO4Landscape team.
More information here.
International Summer School on Earth Observation for Educators
17th–21st July 2023, Prague, Charles University
The EO4Educators 2023 International Summer School on Earth Observation for Educators is set to take place in Prague, Czechia from the 17th to the 21st of July. The aim of the summer school is to promote and give hands-on training around Remote Sensing/Earth Observation (EO) and to show how EO can be implemented into schools in cooperation with teachers. This is an educational platform where scientists and teachers can exchange modern teaching ideas of how satellite data, GIS and digital skills can be successfully brought into the classroom. Summer School is organized by Charles University (Czechia), Heidelberg University of Education (Germany) and EARSeL – scientific network of European Remote Sensing institutes.
More information here.
Contacts
Přemysl Štych
Associate Professor
Department of Applied Geoinformatics and Cartography
Faculty of Science, Charles University
Prague, Czechia
News
EO4Educators 2023

International Summer School on Earth Observation for Educators July 17-21, Prague, Charles University. The EO4Educators 2023 International Summer School on Earth Observation for Educators is […]

Opening ceremony of the Copernicus Academy

EO4Landscape team of the Department of Applied Geoinformatics and Cartography of the Faculty of Science of the UK presents a recording of the opening ceremony […]

Exhibition: Earth's Beauties seen from Space

We invite you to discover the world through satellite pictures by Copernicus Sentinels. This exhibition is not only nice images from space but also images […]
Partners and sponsors